For the mobile game developed by DaVinci Games, see Grand Chase M.
Not to be confused with Grand Chase Mobile, a mobile ARPG game exclusive to Korean mobile devices that features Elesis and Sieghart.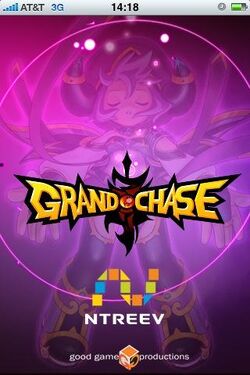 Grand Chase Lite is a mobile game based on the online game itself.
You play as a knight who will explore and battle the forces of Kaze'Aze in hopes to restore the goodness and light to Bermesiah.
Characters
Edit
Grand Chase Online (PC) experience condensed
Fantasy Turn-Based RPG
Free-to-Play (100%)
Choose from 3 Different Characters, Each From a Different Class
Each Character has 20 Skills to Unlock (Once Unlocked, Setup Your Own Combination of Attacks)
15 Bosses To Defeat: Play on Normal, Challenging or Epic Difficulty (Complete Epic mode to collect a Special Reward from each Boss)
Diverse Selection of Items per Character (92 unique Items Each!)
Quick Interactions – play for one minute or five
Captivating Art Design and Graphics
Explore the Dungeons of Bosses
Your goal is to become strong.
Many of the weapons and armors do not match the ones in the official game.
Ad blocker interference detected!
Wikia is a free-to-use site that makes money from advertising. We have a modified experience for viewers using ad blockers

Wikia is not accessible if you've made further modifications. Remove the custom ad blocker rule(s) and the page will load as expected.