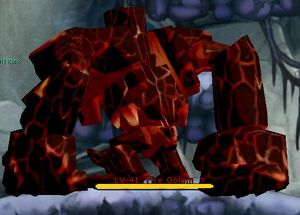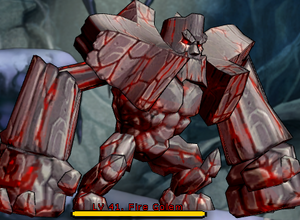 The Fire Golem is a larger version of the Mini Fire Golem and is the mini boss of the Kastulle Ruins Lower Floor.
Three attacks, two are same to their younger counterparts. It has a melee attack, and it can breathe fire. One attack, utilizes a pound which causes an earthquake (basically an "invisible" Jump Attack).
Ad blocker interference detected!
Wikia is a free-to-use site that makes money from advertising. We have a modified experience for viewers using ad blockers

Wikia is not accessible if you've made further modifications. Remove the custom ad blocker rule(s) and the page will load as expected.