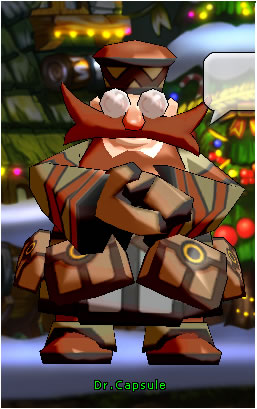 Dr. Capsule is an ex-NPC that resides in the Park. Basically, Dr. Capsule is a "GP Gacha".
Season 3 wrote him out and replaced him with the Forge.
According to SGI Interactive, they former host of Grand Chase they stated that when Season 3 came, Dr. Capsule went on a "long-needed vacation" and would be back after a few months. However, many years have passed since the claim and not once did he return, nor are there signs of him returning.
Ad blocker interference detected!
Wikia is a free-to-use site that makes money from advertising. We have a modified experience for viewers using ad blockers

Wikia is not accessible if you've made further modifications. Remove the custom ad blocker rule(s) and the page will load as expected.